Note: MySQL is the most popular open sourced database management system. Companies such as Google, Facebook, and Twitter implement MySQL into their server architecture to speed up and better customize their databases. NetHosting also ensures its customers with MySQL services.
The MySQL 5.6 release is coming up! Here's a preview of the updates and experimental technology we can expect.
Oracle has just recently announced the release its newest version of MySQL preceding MySQL's conference and expo this year. Including updates to its original infrastructure, the engineers at MySQL labs have also implemented experimental technology which should increase speed, accuracy, and scalability. On top of the release date, Oracle has also given a preview of what we can expect with MySQL 5.6. Let's take a look!
What is MySQL?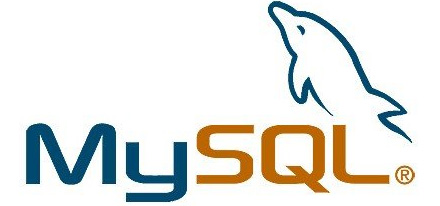 MySQL is the most popular Open Source SQL database management system on the market. SQL stands for "Structured Query Language" and has become the standardized language used to access and search most databases. Many companies such as Facebook and Twitter use MySQL for their databases and quite a few companies which you know on a local basis are probably using MySQL in some respect or another. It is famous for structuring and keeping databases very organized and optimizing the speed of queries. Because of its speed and scalability, it is often used for cloud hosting and class c web hosting.
Replication
One of the updated features MySQL engineers have implemented is replication abilities. MySQL is now implemented with Global Transactions Identifiers (GTI) that track replicated data that is spread across multiple servers. This allows MySQL to do the job on its own without having to rely on third-party software as it has previously done. One of the most highlighted features 5.6 has are the new "self-healing replication clusters" which are supposed to improve optimization and throughput. This step forward has solved numerous problems for MySQL users. Product Manager at MySQL Rob Young stated in his blog, it has been "somewhat of a pain point for MySQL users with most developing custom solutions or looking to costly, complex third-party solutions for these capabilities."
Scalability
The newest version of MySQL is supposed to be much more compatible with cloud and web-based applications. This is good news since many companies and organizations are switching to cloud based solutions in order to improve scalability and save resources. With improved replication and query optimization, MySQL 5.6 is a good choice for the query language for any server infrastructure.
Note: NetHosting's premium grade cloud hosting solutions are guaranteed to boost your companies scalability. This means you are flexible to adjust to different levels of visitor traffic and can customize how much power you want and need, saving you money.
Upgraded Optimizer
What have been called the most important features of the new improvements are the changes to the optimizer. The optimizer, as the name implies, controls how quickly and smoothly the queries into databases run. Previously, when a query was performed, MySQL would bring up entire rows of information which had to be analyzed until specific clauses were matched. Now, only matching results are given to the query, analyzed, and then the best matches are picked out. This should cut down I/O traffic immensely and upgrade the scalability enormously.
Experimental Software
One of the pieces of experimental software MySQL is implementing is InnoDB operations. Among the functions of InnoDB operations is the increase of accuracy in deriving results to queries and ease in deciding which indexes to use for a query. These two main functions, plus dozens of others, will upgrade query performance considerably.
Administrators and Developers Rejoice!
Administrators and developers should be very excited for the new updates. Creators have now assigned DATETIME columns to queries in order to streamline searches and they have also implemented ORDER BY queries which should make the admin/query interface even simpler. MySQL will also deliver query results in a JavaScript Object Notation (JSON) format. This will allow integration and the option to embed query results into web applications. On top of that, in order to provide accessibility to NoSQL databases, engineers have installed ADD operations into the newest version.