Note: Apps are a hot commodity now. Check out our coverage of the start-up site Apptopia, which brokers deals between developers who want to sell their apps, and those who want to buy them.
The functionality of Backroom has been brought to your iOS mobile device for the low low price of absolutely free!
Just for you – we've launched our first iPhone app so our customers can create tickets, view open tickets, and review their services on the go.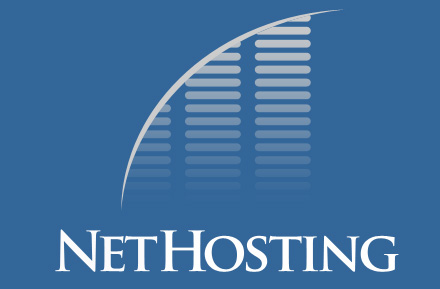 Here at NetHosting, we're always looking for ways to serve you better and we know that many of you are iPhone users. That's why we've been working hard to release our latest project: a NetHosing iOS app! Released today, the iOS app has all the features you'll need to manage your NetHosting account remotely.
As a current NetHosting customer, I'm sure you're aware of Backroom – the page you can log into to view your dashboard, customer info, tools, current services, and support tickets. We've taken some of that functionality and formatted it into a mobile version in the NetHosting app.
From the app you can view the current services you have in each account type (that is, dedicated, virtual, virtual private, or cloud hosting) as well as the status of those accounts. In addition to listing your services, you can search for a specific account of yours if you need to.
Note: We think our search function is great, but there's no denying that when searching the Internet, Google takes the cake. Learn more about Google changing its search algorithm by reading our blog post about its new semantic search.
The app is also tied into our internal ticketing system. If you need to create a support ticket, you can do so in the app. Along the same line, you can manage your open NetHosting tickets from the app as well. You can see the ticket number, category, cost, and status of all your open tickets.
Additionally, you will see a short description of each of your tickets, so you know what tickets correspond to which of your inquiries. Finally, you can view all of your closed tickets, just in case you'd like to peruse past incidents you talked to NetHosting support about. So no matter if you're in your office or on the road, the instant you need help with your NetHosting services, you can create a ticket right from your app.
Finally, if you're using the app from a phone, with the click of a button you can call out from the app to our support number to get answers to your hosting questions from our Dedicated Experts™. Optimization for our app on the iPad is coming soon! Look for that update in the near future.
Our NetHosting app is live, now! Download it for free either on your desktop through the iTunes Store (click here to be directed to the NetHosting app in the iTunes Store on your desktop) or on your mobile iOS device through the App Store app. Be sure to leave reviews for the app, and let us know what you think in the comments section on this blog post.